East Asia-UK TNE: Concepts and Practices across Countries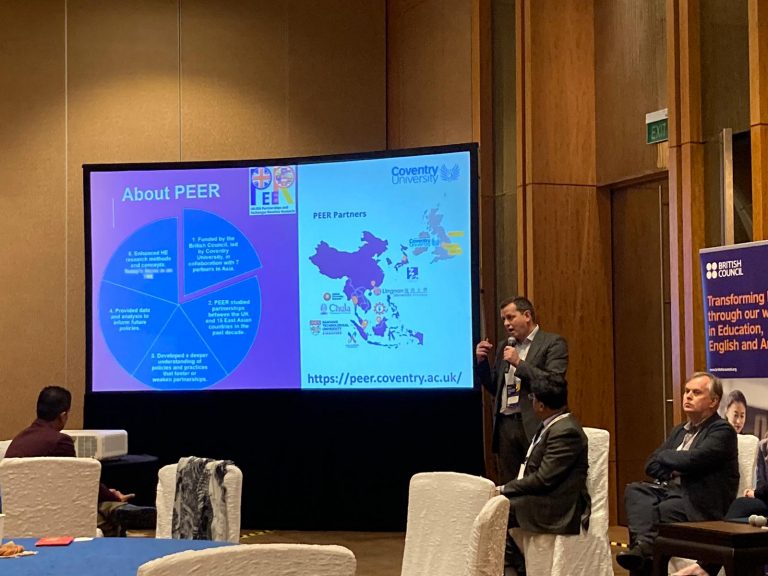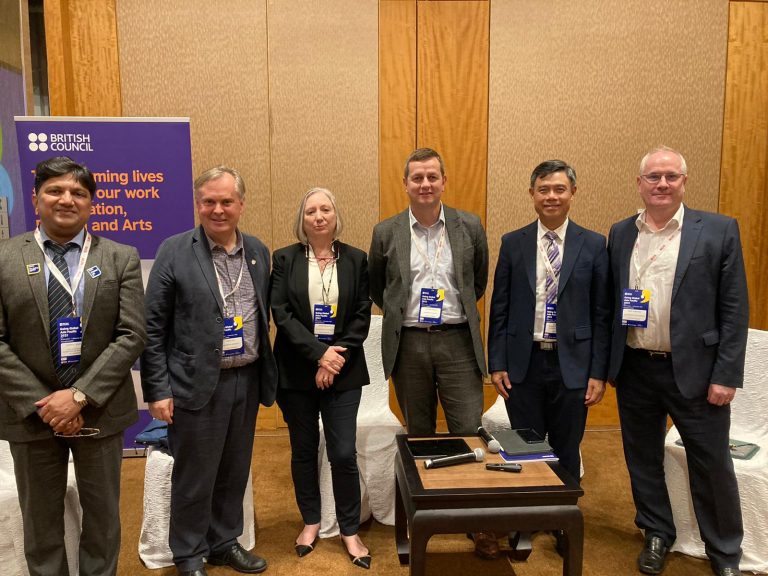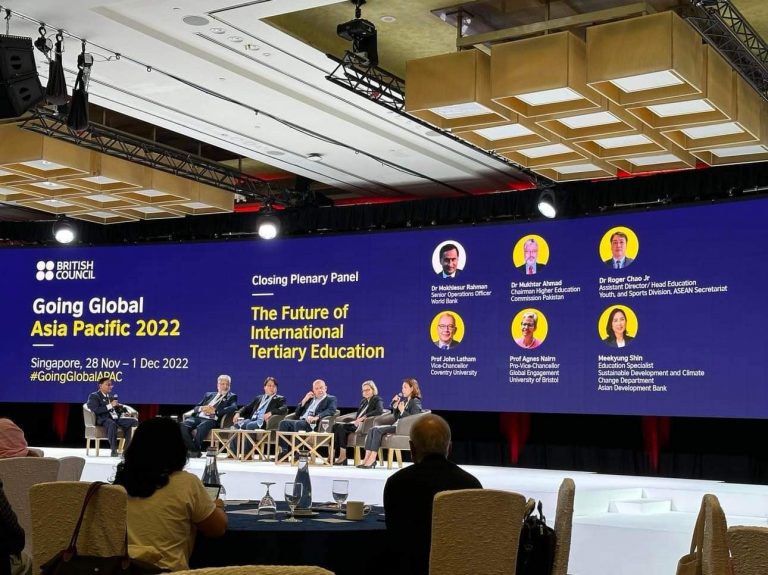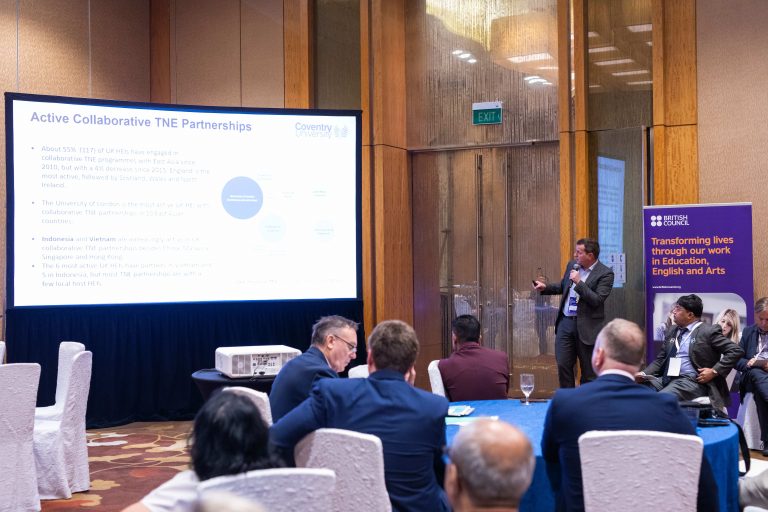 Photo credit: Ms Uraiwan Samolee, British Council Thailand
Professor Richard Wells, Pro-Vice-Chancellor International, Coventry University presented the PEER project's key findings about UK transnational education (TNE) in East Asia at the British Council's flagship Going Global Asia Pacific Conference held in Singapore on 28 Nov-1 December 2022.
East Asia has hosted the most UK TNE students and types of TNE programmes in the past decade. The ten ASEAN countries hosted nearly 1.4 million UK TNE students and the five Northeast Asian countries and territories hosted 0.9 million. Indonesia and Vietnam are increasingly active in UK collaborative TNE partnerships besides the big 4: China, Malaysia, Singapore and Hong Kong.
In his talk, Professor Wells emphasised:
"The conceptual understanding of TNE differs significantly depending on whether it is seen from the perspective of a sending or host country. For a deep understanding, both perspectives must be considered"
Among various forms of TNE partnerships, Collaborative TNE is gaining importance, about 55% (117) of UK HEIs have engaged in collaborative TNE programmes with East Asia since 2010. Collaborative TNE in the PEER project means that UK HEIs have a local partner or a counterpart with whom they are cooperating in terms of the development and delivery of the academic programme.
Recently, recalibrations appeared in the TNE policies of almost all East Asian countries. It is important to understand the domestic political perspective on TNE and East Asian states' responses to globalisation in higher education. Such knowledge will help identify emerging priorities for inclusive and sustainable TNE partnerships.
At the Closing Plenary 'Future of international tertiary education', in which Coventry Vice Chancellor John Latham was a panellist, Dr Roger Chao, Head of the Education, Youth, and Sports Division, ASEAN Secretariat referred to the PEER project:
"For the future of international tertiary education, two words are important: inclusiveness and innovation. Strategies, policies and practices at all levels should incorporate inclusive and equitable dimensions, and innovation is needed to transform higher education through higher education partnerships and engagement as shown by the PEER project's results"